Sign up for our Canadian newsletter & you can WIN your choice of available prizes.
DEADLINE: OCTOBER 31ST, 2022
VALUE UP TO $1,999
Visit:
https://www.stoegercanada.ca/news-it...ebrandyoulove/
*Already signed up, already entered!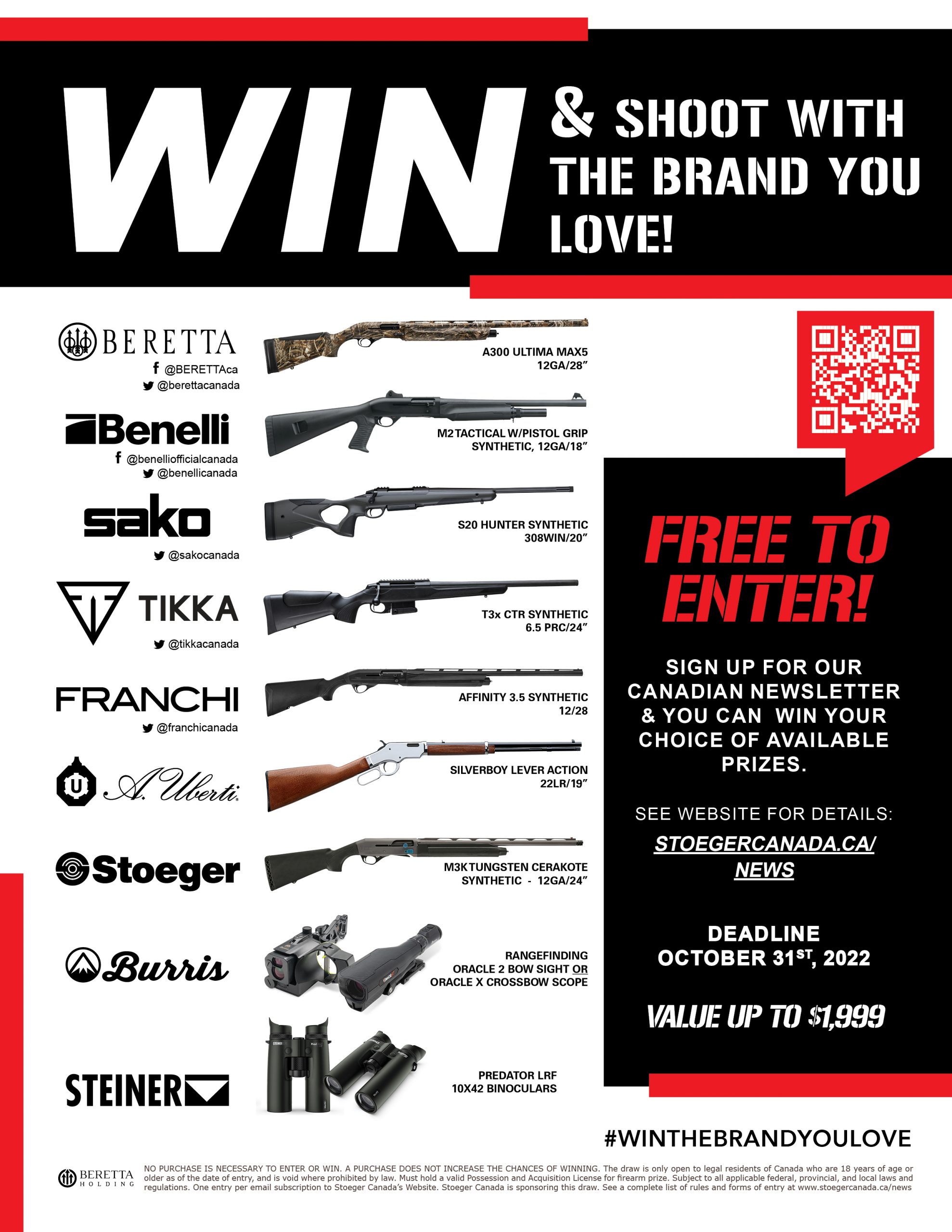 **The draw is only open to legal residents of Canada who are 18 years of age or older as of the date of entry and is void where prohibited by law. Must hold a valid Possession and Acquisition License for firearm prize. Subject to all applicable federal, provincial, and local laws and regulations. One entry per email subscription to Stoeger Canada's Website. Stoeger Canada is sponsoring this draw. Visit the website for a complete list of rules and forms of entry.