I was randomly looking at pale wolverine this morning on the FHA site to do some price comparison and encountered this creature...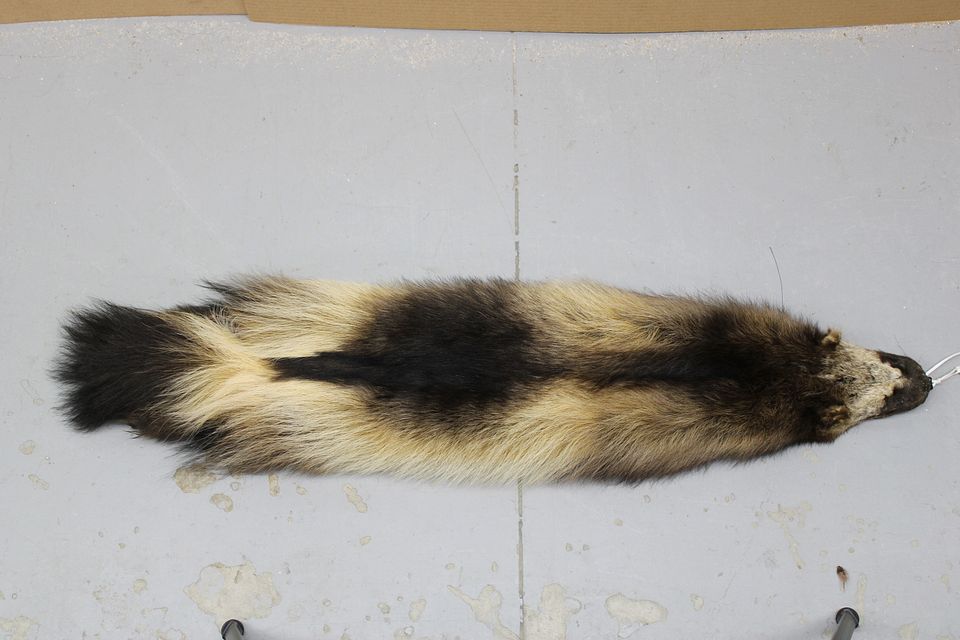 Never seen one like this before. Maybe that Godberson guy has??? the guy has been EVERYWHERE!
Thought I'd share.
I'm bringing a few wolverine skins up for the weekend...
And bobcats
And Arctic fox
and blue fox
and all kinds of other goodies. Gotta try to help make the trade show interesting!